All great mysteries are meant to be solved and today, we're going to solve the mystery of Kava Vs Kratom! Millions of people desire top-quality botanicals and both Kava and Kratom are two of the leading botanicals in the industry. Hence, it's no surprise that both these herbs have seen a significant rise in demand in recent times!
Despite this rise in demand, there's some confusion surrounding the debate of Kava vs. Kratom. This confusion stems from both these herbs being very similar and this has led to many enthusiasts mistaking Kava and Kratom for one another.
If you don't want to make this mistake, just read this detailed article and become an expert on Kava vs Kratom! You can also find several other detailed articles on Kratom in our Kratom blog section.
Kava Vs Kratom – The Truth Revealed:

Let's start by revealing the truth behind this debate of Kava vs. Kratom. Are they the same thing or are they two completely different herbs? Well, Kava and Kratom may have their similarities but the fact is that they are both completely different naturally-obtained botanicals.
Both Kava and Kratom are herbs extracted from plants but these plants are different and belong to regions that are far apart! Kava is popularly referred to as the 'Herb of the West' whereas Kratom takes the title of 'Herb of the East'.
Kava is obtained from a plant known as 'Piper Methysticum' that is grown abundantly in pacific regions such as Fiji, Hawaii, etc. The Kava plant belongs to the pepper family of plants. Kratom is obtained from a plant scientifically known as 'Mitragyna speciosa'. This plant is found growing abundantly in Southeast Asian regions such as Malaysia, Thailand, and so on. The Kratom plant belongs to the 'coffee' plant family.
Kava Vs Kratom – How Are They Similar?
Now that you know the truth about this Kava vs Kratom debate, let's talk about why people confuse them so much. Yes, they're both naturally-obtained botanicals but are there any other similarities between them?
Well, for one, both Kava and Kratom have a rich history that dates back centuries! The western world discovered these herbs in the 1700s and 1800s but truth is, they have existed much longer than that. Evidence of Kava and Kratom being part of many cultures has been seen in scriptures left behind by ancient civilizations. Hence, it can be safely said that Kava and Kratom have existed for centuries.
Furthermore, both Kava and Kratom can be found in various forms that are similar to each other. This includes varieties such as Kava and Kratom capsules, Teas, and so on. These extensive varieties allow customers to choose from a wide range of options at all times.
Last but not least, both Kava and Kratom are on the rise! Both these botanicals are available with countless different vendors today and are demanded by millions of people in just the US.
Differences between Kava and Kratom
The Kava vs. Kratom debate may display many similarities but only a fool would ignore the differences between them! In fact, these differences are the key to understanding why Kava and Kratom are entirely different herbs.
The most major difference is that both Kava and Kratom have unique primary ingredients. Kava is made up of kavalactones and 6 of these kavalactones are more important than the rest. Around 15% of the kavalactones can be found in the roots of the Kava plant whereas 6% or less are found in the stems.
Kratom, on the other hand, is made up of alkaloids and two of these alkaloids are the most important in this equation. These two are known as Mitragynine and 7-hydroxymitragynine and they exist in varying concentrations in different Kratom strains.
Furthermore, the legal status of both these herbs varies as well. Kava is available in all states of the US whereas Kratom is currently banned in 6 US states which are: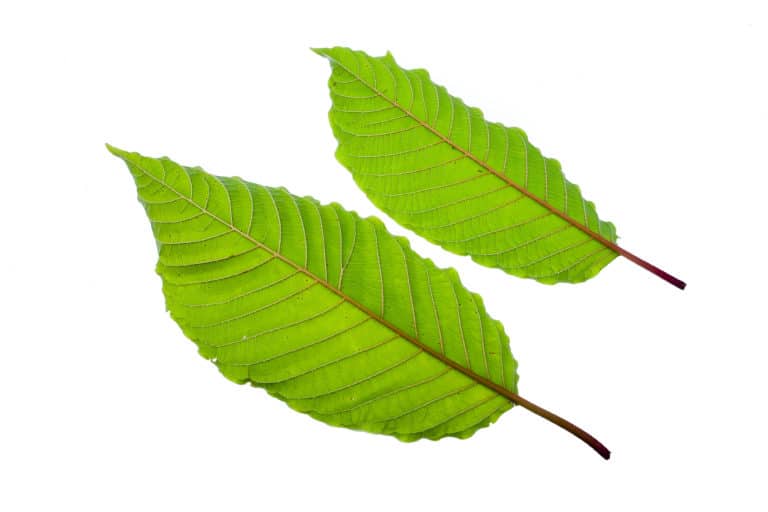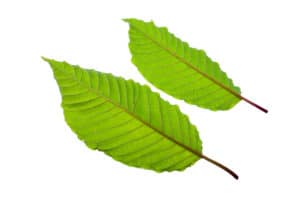 Arkansas
Alabama
Wisconsin
Rhode Island
Illinois
Vermont
Kratom Vs Kava: Where Can You Find Them For Sale?
The best thing about the Kava vs. Kratom debate is that both these herbs can be found with countless different vendors! These vendors can be divided into two main categories: Local providers and online providers.
The local providers exist in the form of smoke and vape shops, specialty stores, gas stations, and pubs and bars. Whereas the online industry for both these botanicals contains thousands of different vendors who are constantly competing with each other. Hence, the quality of Kava and Kratom online is the best available.
Green Leaf Kratom: The Best Online Kratom Vendor

Got all the information you need on Kava vs Kratom? Why not also learn about one of the best Kratom vendors in the industry while you're at it? We're talking about none other than us right here at Green Leaf Kratom!
We are famous in the Kratom industry for providing 100% pure and organic Kratom at the lowest prices possible. We make sure to obtain all our Kratom directly from experts residing in Southeast Asia and this process ensures that our Kratom is 100% authentic. So, why the wait? Buy Kratom from us now and don't miss out!