The Kratom herb is growing in popularity day by day, and Kratom capsules have become the go-to form of Kratom in the 21st century! Kratom comes in several other forms too but many customers prefer to buy Kratom in capsule form and for good reason.
These capsules are created from the Kratom powder obtained from the Mitragyna Speciosa trees in Southeast Asia. Though the local populace knew about kratom for centuries at least, the scientific discovery of these trees dates back to 1836. Since then, Kratom has come a long way as far as its popularity in the Western world is concerned. Today, it is easily one of the most demanded botanical herbs, and Kratom capsules are arguably its most popular form. Countless Kratom enthusiasts have pointed out that there are several advantages to using capsules! Keep reading to find out about these advantages as well as other valuable information regarding Kratom capsules.
Kratom Capsules: The Future of Kratom
Traditionally, the locals of Southeast Asia had access to Kratom directly in the form of leaves or Kratom powders. Initially, all the Kratom for sale in the West was also provided in the form of Kratom leaves or powders.
However, with research and advancements in technology, capsules of kratom were introduced, and they took off! In the past 10-15 years, the popularity of Kratom capsules has sky-rocketed, and today a big number of Kratom enthusiasts prefer to buy their Kratom strains in capsule form. Many of them also consider these capsules the future of Kratom!
The Process of Making Kratom Capsules
Wondering how these capsules are made? It's not a complicated process as many would have you believe. You can even make your Kratom capsules at home! To explain how Kratom vendors like us make capsules, we have to take a look at the harvesting phase.
As far as our own Kratom products are concerned, first, our hardworking farmers hand-pick the most mature Mitragyna Speciosa leaves. These leaves are thoroughly washed to remove any contaminants, and then they are sieved to drain out any excess water. After this, a leaf-drying process follows, which can be both indoor and outdoor, depending on the Kratom strain. After the leaves are dried, they are crushed into powder form, and this powder can be encapsulated into different shells. If you want to make your Kratom capsules at home, all you need is your preferred Kratom powder and any empty capsules.
Why Choose Capsules?
The question on everyone's mind is, 'Why are Kratom capsules becoming so popular?' The answer to that lies in the many advantages of choosing capsules! Kratom enthusiasts have rightly pointed out that capsules have the following features:
Convenient:
The biggest selling point of capsules is that they are convenient and easy to carry around! Since they are small and compact, they can be stored inside a small pouch or bag. While Kratom powders can make a mess for newbies, there is no such problem with capsules. This aspect of convenience really makes Kratom capsules one of the most highly sought-after Kratom forms out there.
Economical:
Buying your Kratom capsules online is much more economical than buying Kratom extracts or Kratom tinctures. Furthermore, you will save even more money if you choose to make your capsules at home, as all you will require is Kratom powder and empty capsules.
Customize Your Capsule:
Customers can also customize their capsules and choose what blend they want to put in their capsules! Since Kratom powder can be added and removed at will, customers can have complete control of what is inside the capsules.
Furthermore, when you choose to make your Kratom capsules at home, you can decide how much Kratom powder you want to put in your capsules. Many Kratom admirers choose to mix different Kratom powders when they make their capsules at home! The process itself is interesting to the wide Kratom customer base around the world.
Are Kratom Capsules Safe For Customers?
As of late, Kratom has unfortunately received some bad publicity, and many customers are worried about Kratom being safe. We assure these customers that as long as they buy Kratom from reliable vendors like us, there is no need to worry.
Kratom Colors Available In Capsules
One of the best features of Kratom capsules is the fact that they are available in a variety of different Kratom colors! Kratom enthusiasts can easily find capsules available with several vendors in the following colors: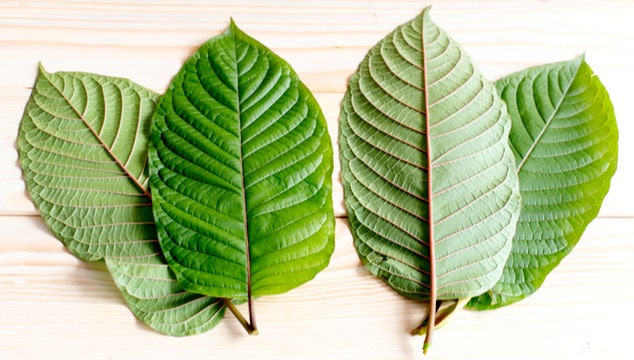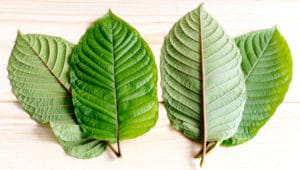 Popular Kratom Capsules
If you plan to buy Kratom capsules, you should know that certain capsules are preferred by countless enthusiasts. These capsules are as follows:
Best Place to Buy Your Kratom Capsules
While customers might find Kratom capsules available at some local stores in their area, the best place to buy your capsules is online! When you choose reliable online vendors like us at Green Leaf Kratom, you can be sure of the following:
100% pure and organic Kratom
Kratom sourced from Southeast Asia
Quality checks to ensure Kratom has no contaminants
Wide variety of Kratom strains
Fastest delivery possible
Want to stay updated with all the latest Kratom news? Visit our Kratom blog!