Finding high-quality Kratom strains like the Malaysian Kratom strain can be tough. But with Green Leaf Kratom, it's as easy as a piece of cake! We are one of the leading online Kratom vendors offering a wide range of Kratom strains, rare and popular – and that, in all the natural colors. You'll also find the product prices cheaper than the market – plus bulk buying means more discount.
If you're looking for a popular Kratom strain, say Malaysian Kratom, Green Leaf Kratom is your best bet. But you might be looking for evidence that we know what Malaysian Kratom is: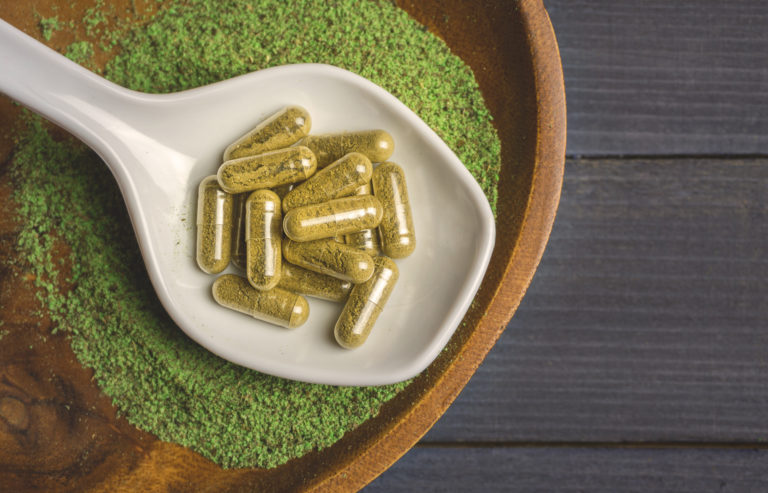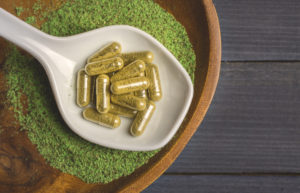 Where does it grow?
What product forms are available?
How much to pay for, etc.
Don't worry. We've got you covered!
We believe in selling legitimate products to our customers, so we provide all the necessary information about Kratom strains. You can either go through our products or search our Kratom blog; you'll learn a lot of things you didn't know before.
So, let's quench the thirst and learn about Malaysian Kratom.
Malaysian Kratom Basics Every Buyer Should Know
As reflected from the name, this breed of mitragyna speciosa comes from Malaysia, a popular Southeast Asian country. Malaysian Kratom grows in the deep rainforest where climate, temperature, and soil are just perfect.
Malaysian Kratom leaves are long, oval-shaped, and are dark green in color. Like every leaf, Malay leaves also feature veins that are green when the leaf is in its initial growth stage.
As the leaves grow older, they exhibit white and red veins. These colors indicate that the alkaloid concentration in leaves is getting better. Since the leaves are longer and oval-shaped, their alkaloid concentration is on the higher side.
With these basics covered, we'll move on to some interesting facts about Malaysian Kratom.
What Do Natives Call It?
In its native land, Malaysian Kratom (or Kratom, in general) is known as Ketum (read as keetum). But when you travel to the United States, you'll find a new version of the name – a squeezed pet name. They call it Malay Kratom over here.
Anyhow, Ketum is a traditional herb of Malaysia. It is abundantly available in the form of Kratom drink: liquid Kratom extracts popular among Malaysian people.
Where Exactly Does Malaysian Kratom Grow?

The regions of northern states and the east coast of the Peninsular are well-known for the abundance of this strain. The Kratom species grow exceptionally well in the forest, and many villagers also grow it in their farms as well.
Some of these areas come under the jurisdiction of the Federal Land Development Authority (FELDA). In fact, these are hotspots for Malaysian Kratom.
Legal Status
While this subspecies is quite popular and legal in the United States, the situation is quite the opposite in its own country. Malaysia has imposed a Kratom ban, but it does export it to Kratom-legal countries.
In 2016, Kratom exports in the region, including Malaysian Kratom, accounted for $130 million.
Where Do Mitragyna Speciosa Exports Go?
Kratom is legal in many countries, including the United States. As a matter of fact, US Kratom imports are the highest among all the countries. That's because the demand for Kratom in the US is on the rise, and so is the emergence of Kratom vendors.
In 2016, US Kratom imports reached 400 tonnes per month, and it has increased since.
What are the Types of Malaysian Kratom?
Malaysian Strain is available in all the natural vein colors. Also, you can find a rare yellow Malaysian Kratom, which is high on demand. In contrast, Green Malaysian Kratom is more common than other types.
Product Forms
Like all the other Kratom strains, Malaysian Kratom is also available in different forms. The major product forms include Kratom powder, capsules and liquid extract. Some vendors also offer Malaysian Mitragyna leaves.
Green Leaf deals in Malaysian Kratom powders and capsules. Our products include:
Green Vein Malaysian Powder
Green Vein Malaysian Capsules
Red Vein Malaysian Powder
Red Vein Malaysian Capsules
White Vein Malaysian Powder
White Vein Malaysian Capsules
Price Range
Malaysian Kratom powder: The lowest you can order is 100 grams, which will cost you $22.99. On the other hand, a Kratom kilo is available for $169.99. In between, you have
Malaysian Kratom capsules: Capsules are available in 100 grams, 250 grams, 500 grams and 1000 grams packages, at a price range; $49.99 – $199.99.
Final Words
That's all about the Malaysian strain and its whereabouts. We hope that the above information helps you make up your mind and you'll make an informed buying decision.
Apart from Malaysian Kratom, We offer many different strains at affordable prices. So, don't hesitate to place your order at Green Leaf Kratom.