Is it difficult for you to find top-quality Kratom on the market? You should try Green Leaf Kratom to make buying Kratom as easy as a piece of cake. Green Leaf Kratom is one of the leading online vendors offering a wide range of Kratom strains. The good thing is, you'll find these Kratom strains in almost all the natural vein colors.
We source Kratom from reliable suppliers in Southeast Asia, test each batch in third-party labs before securing them in stocks. In short, we don't compromise on quality and consistency. Another good thing is, we don't charge too much. You can do your research, and you'll end up agreeing to the fact that GLK sells the cheapest Kratom products.
There's another vendor that may have the same solid reputation just like Green Leaf Kratom – and that's Mood and Mind Kratom. Have you heard about them already? If yes, prepare to dive deeper. If you haven't – well, you're in for a treat.
Mood and Mind Kratom Review
In this post, we are going to talk about Mood and Mind Kratom, and see if they have what you're looking for: quality, consistency, and affordable prices. So, let's not waste more time, and go straight to our Mood and Mind Kratom review.
What Is Mood and Mind Kratom?
Mood and Mind Kratom is the brainchild of Paul and Jen Sturgis. The nature-loving couple strongly believes that nature has got a solution for every problem. Paul and Jen have always been passionate about natural ingredients and holistic supplements, and this passion gave birth to an e-Commerce store, commonly known as Mood and Mind Kratom.
Established in 2008 in North Carolina, the eCommerce health and wellness store sells quite a few things, including superfoods, teas, herbs, drops, treats and shots. When we talk about herbs, we can't separate Kratom. In fact, the store became more famous for its Kratom teas and enhanced liquid Kratom products hence earning the name, Mood and Mind Kratom.
What sets the North Carolina vendor apart is that they are the only suppliers to have successfully sold kratom on Amazon and to terrific results. Customers have given them a lot of praises, as can be seen from their Amazon rating, and they have earned the name, "King of Amazon Kratom sales."
Mood and Mind Kratom Products
The North Carolina-based Kratom vendor has introduced lots of mitragyna speciosa subspecies as well as proprietary blends since 2008. If you haven't, the following Kratom products are worth buying: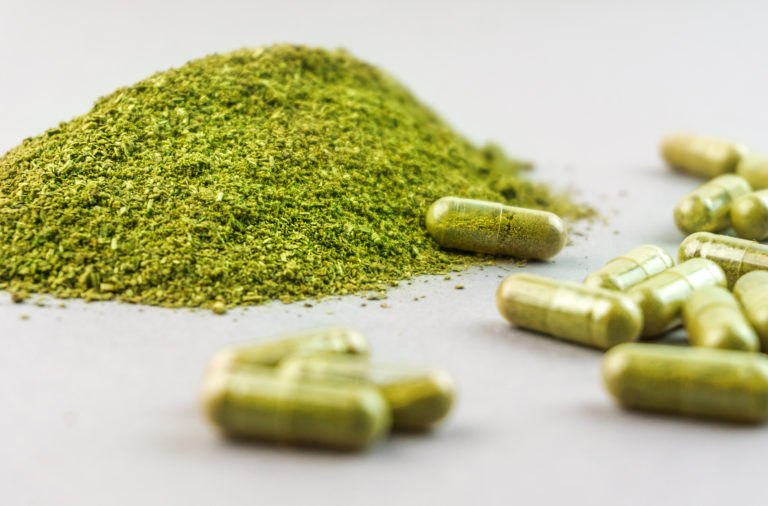 The Premium Maeng Da has been quite popular among Mood and Mind Kratom customers
Mood & Mind Blue Lotus 50:1 is a powerful Kratom extract powder, and customers often buy it with confidence.
Mood and Mind Kanna is equally powerful and normally comes with a free sample of Mood and Mind Blue Lotus.
Red Vein Super Grade Herb has also captured a lot of attention, with many customers giving highly positive reviews.
Mood and Mind Kratom is also known for its Mood & Mind Tea, available in a customizable gift set where you choose the strains you want.
Other than Kratom, Mood and Mind Kratom also offer high-end Kava powder, which is quite popular and garnered positive reviews on independent platforms.
Other than these popular products, Mood and Mind Kratom also offers herbs like Maca Root, Yerba Mate, and Chuchuhuasi, etc.
Mood and Mind Kratom Prices
Other than quality and consistency, Mood and Mind Kratom is also known for its extremely low prices. Here's what you're getting and paying for:
28 grams of Maca Root 4:1 Extract Powder is available at $2.98
A 30 count of 500mg capsules sells for just $12.95.
You can buy the Tom Tea gift set for merely $17.72.
An ounce of Tom Tea starts around $10.95 and cap off at $13.95 if you opted for Ultra Premium Maeng Da.
The Red Vein Thai Enhanced (+ Blue Lotus) is available for $12.95 per ounce.
Saving Options
Customers can stock up on bulk kratom tea by using a coupon code. This way, you can save $20 when you spend $200+. Moreover, you can use other coupon codes to save up to 35% off upon checkout.
There's also a possibility to save more, as Mood and Mind Kratom introduced a coupon code in the past that cut down spendings up to 75%.
Conclusion

Mood and Mind Kratom seems to have all tricks up their sleeves to capture the audience and cash on to their solid reputation. The vendor is, by all means, safe and reliable.
However, if you want more variety and savings, you can visit our online shop where you can find a wide range of Kratom strains at great prices. Or if you want to learn more about Kratom vendors, visit our Kratom blog.