It's new, it's fresh, and it's what everyone's talking about! If you haven't guessed already, we're talking about the famous botanical herb known as Kratom. While countless people buy Kratom daily, few know how to use Kratom for gardening.
The farmers in Southeast Asia are experts at gardening Kratom, and because of this, all of the best Kratom for sale in the world is obtained from Southeast Asian regions. Since we, at Green Leaf, Kratom source our Kratom from these farmers, we have the expertise to provide customers with helpful tips on how they can use Kratom for gardening. Read on to find out all about these tips and other information that you should know before you garden Kratom.
Why Should You Use Kratom For Gardening?
Wondering why customers should learn about Kratom gardening in the first place? For that, you need to know that Kratom is incredibly famous, and in the US, the Kratom industry is valued at a staggering $1 billion!
The reason for this is that Kratom holds immense economic value. If you can successfully garden Kratom, it will be much cheaper than buying Kratom powders or Kratom capsules. The Kratom you garden can be made into various Kratom alternatives, and you can even further provide them for sale to run a profitable business! Another reason to learn about how to use Kratom for gardening is that the quality of Kratom products in the market today often varies. Perhaps the best way to get consistent quality in your Kratom is to garden your Kratom successfully.
Things to Know Before Using Kratom For Gardening
Before we provide you with helpful tips on Kratom gardening, here are a few things you should be aware of:
Kratom's Legality in Your Area:
Kratom's legal status is a little complicated as different areas of the world have different rules regarding this herb. While most countries have allowed Kratom for sale, some have banned it or enforced restrictions.
These restrictions include prohibiting the growth of Kratom in certain areas. As a result, customers should do thorough research on Kratom's legality in their area before gardening Kratom. To find out more about Kratom's legality, read our article 'Is Kratom legal?'
Gardening Kratom Is Hard Work!
There's a reason Kratom gardening is left to the experts… it's incredibly hard work! If you want to know about Kratom gardening, you should be ready to put in a lot of effort.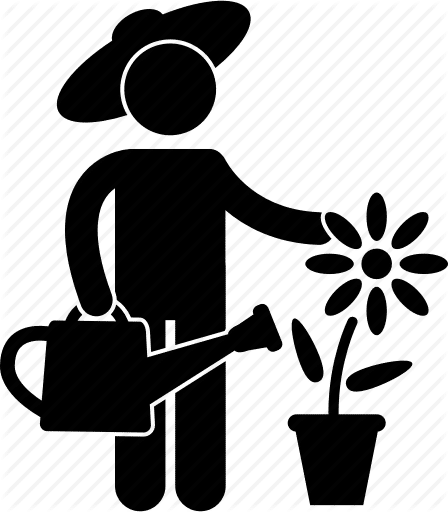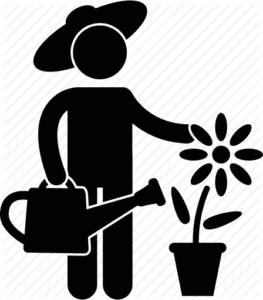 Growing Kratom involves making sure that your Kratom plant gets the perfect conditions that it needs to grow. Kratom demands different conditions in comparison to other plants, and the best way to grow Kratom in different regions is to replicate the conditions of Southeast Asia. The three main things that you will always have to watch out for are:
The sunlight the Kratom plant receives
The soil of the Kratom plant
The humidity level
Gardening Kratom Takes Time:
Did you know that the average Kratom tree grows up to 20 feet in more than a year? These trees need immense care, and with the proper conditions, they can grow up to 40 to 50 feet in 2-3 years. So, when gardening Kratom, keep in mind that your tree needs attention for a long time!
If you plan to garden Kratom indoors, beware of the task ahead of you. Gardening this herb indoors is much harder than gardening in an outdoor environment. This is because the required growing conditions are incredibly difficult to recreate in an indoor environment.
People who want to know how to use Kratom for gardening indoors will have to meet several additional expenses to purchase a humidifier, strong lights, etc. Furthermore, constant care and attention will be required when gardening Kratom indoors. One downside of an indoor Kratom plant is that it will be impossible to manage indoors once it grows tall! If this happens, make sure to move your Kratom plant outside.
How to Use Plants of Kratom in Greenhouses
Gardening Kratom in greenhouses has become a trend over the past few years, and it is a much better alternative compared to growing Kratom at home. Just make sure to choose the perfect spot for your Kratom tree as the sunlight needs to be managed carefully.
The soil you choose for your plant should be rich in phosphorus, nitrogen, and potassium. A few Kratom enthusiasts are aware that when you grow your Kratom in greenhouses, you have to be extra careful of all the bugs that could destroy your plant! Since various other plants in the greenhouse surround the Kratom plant, these bugs can travel from plant to plant. To avoid these bugs, tend to your Kratom plant regularly and make sure it gets everything it needs.
Tips to Grow Kratom
Here are a few tips and tricks that will help you garden good-quality Kratom:
Always use soil with pH ranging from 5.5-6.5.
Provide temperature between 70 to 90 degrees Fahrenheit to the plant.
If growing indoors, place Kratom plants near windows. If natural light is not available, use LED bulbs. An 18-watt bulb is recommended.
To provide humidity, use a humidifier.
If growing indoors, place your plant in a medium or large-sized fish tank.
Trim your plant occasionally.
Feed your plants with liquid plant food.
Don't Feel Like Gardening Kratom? Buy Kratom Right Here!
After reading this article on how to use Kratom for gardening, you will have realized that Kratom gardening is no easy task. While it may have its advantages, most Kratom buyers choose to buy their Kratom products from reliable suppliers.
One such reliable supplier is us here at Green Leaf Kratom. When you buy your Kratom from us, you can be sure of the following:
100% pure and organic Kratom
Kratom always sourced from Southeast Asia
Wide variety of Kratom strains
Competitive prices and discount coupons available
Fastest shipping services
Do visit our Kratom blog if you want to learn all about Kratom and its secrets!