Are you looking to buy Kratom in your neighborhood? The bad news is that you won't be getting any Kratom GNC if you're wondering if such a thing exists. But don't think you can't get it. You have many locations to look for where you can buy Kratom with the utmost satisfaction.
But before we talk about some handy options to buy Kratom, you need to know why GNC Kratom is still a myth and what's the reason behind that.
Kratom GNC – What's the Mystery?


We believe you know what GNC is. However, for those who don't know, GNC is a short form of General Nutrition Center, a popular US-based company known for providing health-based supplements and nutritious products. So what are the products they deal in:
Vitamins
Supplements
Herbs
General Nutrition Center consists of more than 6000 stores all around the US. Because they deal with something similar to Kratom, there's a false belief that one can buy Kratom at GNC. Therefore, Kratom buyers often search with 'Kratom GNC' search terms but to no avail.
Let's guess the next question popping into your mind: If it sells herbs and supplements, why don't they sell Kratom? We're coming to this question now.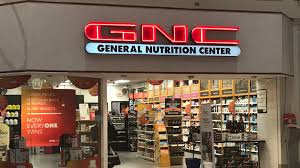 Why is Kratom at GNC Not a Possibility?
GNC is a well-known brand. So, it takes many different factors into account before launching any health product in the market. We are listing some major issues that might be stopping them from launching Kratom at GNC.
Legal Status
The main reason behind GNC's unwillingness to sell Kratom is due to Kratom's legal status in the US. Mitragyna Speciosa is a popular plant species, and it's been quite successful within the US. Although it is legal in the US, it's not a legal commodity within many states.
However, the good news for Kratom enthusiasts is, Kratom is legal in more than 25 states. It is backed by proper legislation and has been regulated by the state-owned department. On the other hand, there are a handful of states that have imposed a Kratom ban at present, but still, American Kratom Association is quite active in urging lawmakers to lift the ban.
Besides these states, 14-15 states are still in the process of determining the status of Kratom. Although they haven't passed any regulations and Kratom enjoys free status there, the situation isn't truly clear.
Transaction Issues
GNC has become a household name. Customers can purchase products in cash or via credit card from any GNC store. However, when it comes to buying Kratom, many credit card companies have imposed restrictions on Kratom only because of its ambiguous status.
This is a huge risk when it comes to brands like GNC. They don't want to return their customers dissatisfied just because their Kratom is not meant for credit card purchases.
Avoiding Lawsuits
Running a chain of stores that deal in herbal products and health supplements is like playing with fire. GNC has a history of facing lawsuits that often went in their favor. However, Kratom is something they want to take chances with.
Before coming up with anything such as Kratom GNC, the company wants to be sure if it won't push them in the courts due to any reason. Considering this, GNC has opted to refrain from selling Kratom, which is clearly justified on their part. They don't want to play with their reputation by selling Kratom at GNC across all the stores.
What's the Best Alternative to GNC Kratom?
As said, Kratom GNC is still a myth; however, Kratom isn't. You can buy Kratom strains, Kratom capsules, and powders from a nearby vape store, given that it is legal in your state or city.
Follow the Laws
Make sure you're aware of the Kratom laws (Kratom legislation news).
Kratom is not meant for kids or people below 18 years.
According to the Kratom regulations, the product should be labeled as a Kratom product.
The label on the Kratom powder, capsules, or Kratom liquid extract should mention the ingredients and their amounts.
Make sure that the product offers all the information deemed necessary to keep you safe.
Conclusion
While physical stores and vape shops often sell low-quality Kratom unintentionally, you've got a better alternative to buy Kratom. You can visit Green Leaf Kratom, which is the best place to buy cheap Kratom online.
We have a wide variety of Kratom colors, strains, powders, and extracts at reasonable prices. Plus, you can maximize your savings by purchasing larger quantities. Moreover, you can qualify for free shipping if your order goes beyond $150.
Green Leaf Kratom intends to provide all the information online. You can see product reviews, customer testimonials, or go through our Kratom blog to learn more.