It is highly likely that you already know about Indo Kratom. After all, it is one of the most classic and widely acclaimed kratom strains. However, you might have also come across the UEI Kratom (ultra-enhanced Indo Kratom). Since there are very few authentic sources on the internet, new buyers often face difficulties in learning more about such exotic varieties.
Sometimes, buyers of Indo Kratom also end up choosing this strain by mistake. This is because these new buyers do not understand the differences between the two. Of course, both are Indo varieties. But they are largely different.
In this article, we talk about the Ultra Enhanced Indo Kratom in detail. You will learn where this Kratom comes from. At the same time, you shall also learn the way it compares with other classic kratom varieties.
What is The UEI Kratom?

Ultra Enhanced Indo Kratom is an Indo variety. This is a special variety that contains a higher composition of kratom alkaloids. That is where it gets the name "enhanced". These contain Mitragynine, 7-Hydroxymitragynine, and around 40 additional alkaloids that are a part of the Kratom leaves. But this Kratom variety is different in the sense that the composition is significantly higher.
Even a small amount of UEI Kratom powder would contain a significant number of alkaloids. And that is exactly what makes this kratom variety so unique.
This kratom strain comes from deep within the forests in Indonesia. Typically, Kratom farms are built on the outer boundaries of these forests. Farmers in these farms regularly wander around the forests in search of the highest quality Kratom leaves. They then use these leaves in the manufacturing of UEI Kratom.
How is Ultra Enhanced Indo Kratom Made?
The production of Ultra Enhanced Indo Kratom is quite like regular Indo Kratom but with one additional step. It first begins with harvesting. Mostly, good farms harvest kratom leaves from a natural forest environment that provides the right conditions for the Mitragyna Speciosa trees to grow. After all, organically growing kratom yields higher quality.
After harvesting, farmers thoroughly wash the leaves. This step is extremely important for better hygiene. After that comes the drying phase. Due to a loss of moisture, the leaves lose a significant amount of mass and become lighter. The dried leaves are very easy to crush into a dry powder.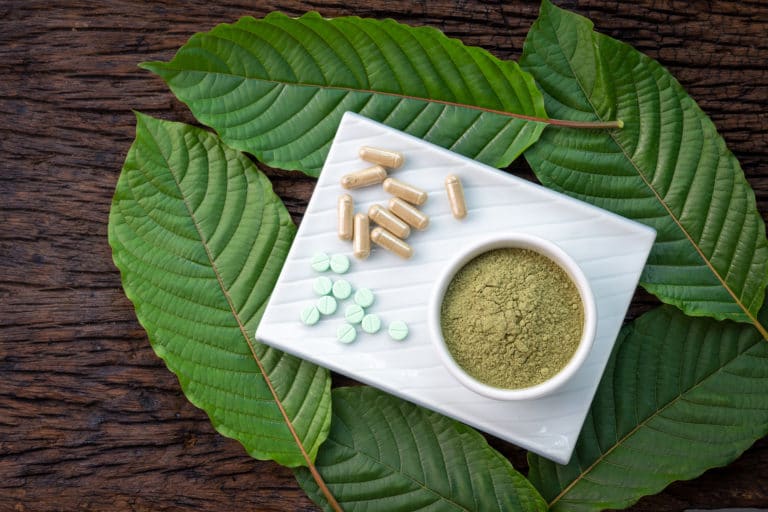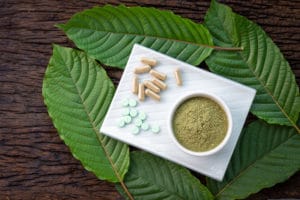 But here is the additional step. Just after crushing and grinding, experts add measured quantities of Kratom extract powder in the Indo Kratom powder to make the Ultra Enhanced Indo Kratom. This is an essential step in the production of this variety.
In short, UEI Kratom is simply a mixture of regular Indo Kratom powder and kratom extract powder.
Kratom brands sometimes sell the UEI Kratom powder as a standalone product. However, some brands also add this powder inside natural shells to produce Ultra Enhanced Indob8yh' okm Kratom capsules. So, you may either buy the powder or capsules, depending on your preferences.
Is the UEI Kratom Worth It?
The UEI Kratom is worth it for those kratom buyers who are looking for exceptional quality. But you must find a reliable source first, as many low-end kratom stores have reportedly been selling fake products. These stores simply sell the regular Indo Kratom under the guise of UEI Kratom at a higher price. These are the type of stores that you must always avoid.
The best way to figure out whether a kratom store is reliable or not is by checking reviews about the store on the internet. Apart from selling high-end kratom at affordable prices, we at Green Leaf Kratom also regularly review different brands in our kratom blog. So, consider checking it out if you want to learn about different kratom products, strains, and brands.
Overall, whether the Ultra Enhanced Indo Kratom is worth it or not, depends on what you are looking for and where you are buying it from. These factors ultimately determine the value that this kratom variety may provide you.
Conclusion

The UEI Kratom comes from Indonesia, a country that readily grows, manufactures and exports Kratom products to the United States. Hence, the kratom impact on the American economy is high. Among the few stores that import kratom from the best Indonesian sources, our store, Green Leaf Kratom holds a notable spot.
So, if you want to buy kratom products of different types, consider visiting our online website. Here, we sell all popular strains and a select number of authentic rare varieties too. You would simply not be able to ignore our unmatched deals!