Among the three kratom colors, White Kratom is the top choice of thousands of regular kratom buyers in the US. It has a very interesting profile because it is quite young in comparison to Red Vein Kratom leaves.
At the same time, White Vein Kratom leaves are more mature than green leaves. One could say that White Vein Kratom products lie just somewhere in the middle of the maturity spectrum. Hence, the composition of alkaloids in White Vein Kratom is neither heavy nor too less.
While most old-time kratom buyers know all this information, new buyers often struggle with it. After all, very few kratom informational sources are fully reliable. Among these, the 'Green Leaf Kratom' blog and American Kratom Association are two noteworthy names.
Furthermore, you may as well find helpful information on some kratom Reddit pages. However, Reddit is more like a public platform, on which anybody can register. And hence, anonymous accounts often try to spend misinformation on such public platforms.
Which is More Popular, White Kratom or Red Kratom?

Well, there is no concrete answer to this question. It would be impossible to choose one variety and consider it as the superior one. When it comes to Kratom, there is no single best strain or color variety.
For instance, some people may prefer the Red Thai Kratom powder, others may choose the White Kratom Indonesia powder.
So, what one may considers the best may not be the same for you. Also, new kratom buyers typically have diverse choices. Though, old-time buyers often stick with one type of product, such as the Red Vein Maeng da Kratom capsules.
It often takes years for a person to finally end up sticking with one suitable variety. After all, the options out there are endless! And in states where Kratom is legal, you are free to choose any variety that you want.
So, all in all, it is impossible to declare a single variety as the best type of kratom.
Types of White Vein Kratom

White Vein Kratom comes in many different types. When you go to the 'Green Leaf Kratom' website, you will come across various categories. Among these, the White Vein Kratom category is under the 'kratom colors' tab.
Once you land into this category, you will come across a wide range of White Vein Kratom products.
But generally, these products can be further categorized into kratom strains, capsules, and kratom powder.
Note that leaves of all strains undergo the three major color transformations. They first start with green veins and stems. Eventually, the veins and stems then turn white as the leaves become more mature. Finally, the veins become red, at the peak age of the kratom leaf.
However, if the farmers do not pick the leaves at this point, the quality then starts reducing until the leaf falls out. And then, the cycle repeats, throughout the year.
At most stores, you can find the following white Vein kratom strains: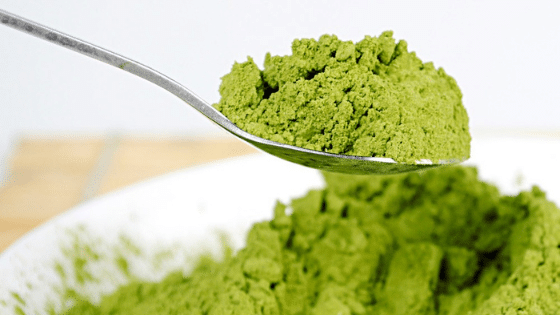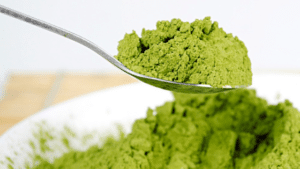 Bali Kratom
Borneo Kratom
Indonesian Kratom
Maeng Da Kratom
Sumatra Kratom
Thai Kratom
Horned Leaf Kratom
Malaysian Kratom
Vietnam Kratom
Among these, the White Borneo Kratom is quite popular, along with its counterpart, Red Vein Borneo Kratom.
With that, it sells commonly in the form of powder and capsules. As a buyer, you may choose either of these depending on what seems more convenient to you.
White Vein Kratom Powder vs Capsules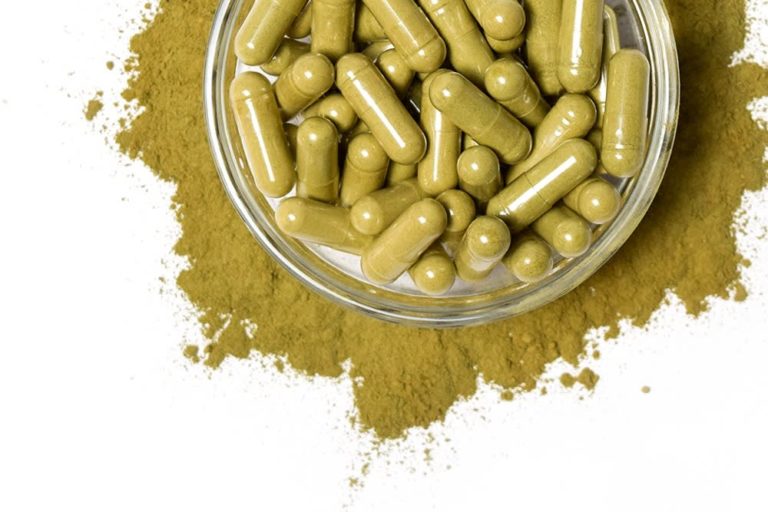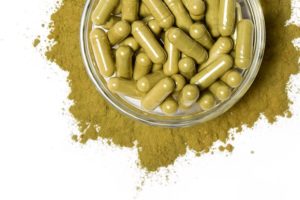 Choosing between white Vein kratom capsules and Kratom powder could be difficult, especially for new buyers. So, let us mention some prime differences between them.
In the simplest terms, Kratom powder comes from dried and crushed Mitragyna Speciosa leaves. And kratom capsules feature the same powder, but inside an all-natural shell.
Furthermore, kratom capsules usually have a fixed amount of powder per capsule. For instance, you will find a single gram or half a gram in every capsule. But with kratom powder, you have the flexibility to set the quantity with the help of a weighing machine.
Conclusion
Overall, White Vein Kratom is a solid choice for both first-time kratom buyers and old enthusiasts. But before you buy kratom from any store, make sure that you have done a quick background check.
Before buying, check where the kratom store sources its products from. Also, do not forget to take advice from other kratom buyers in your area. You can easily find other like-minded enthusiasts near you if you look around.
So, what are you waiting for? Start exploring the range of white kratom for sale in your city and get kratom today!